Editor's Notes:
1. This newspaper when reactivated will continue its tradition to be free from all censorship by state or church – or any other government, global, national or otherwise.
Stay tuned for:
2. Current Inter-Office Communications & Public Notices
3. Letters to the Editor
4. Notable Quotes
Excerpts from 1960's Editions

First Edition
Second Edition
Third Edition
Fourth Edition
***********
FIRST EDITION PUBLISHED ON AUGUST 10, 1961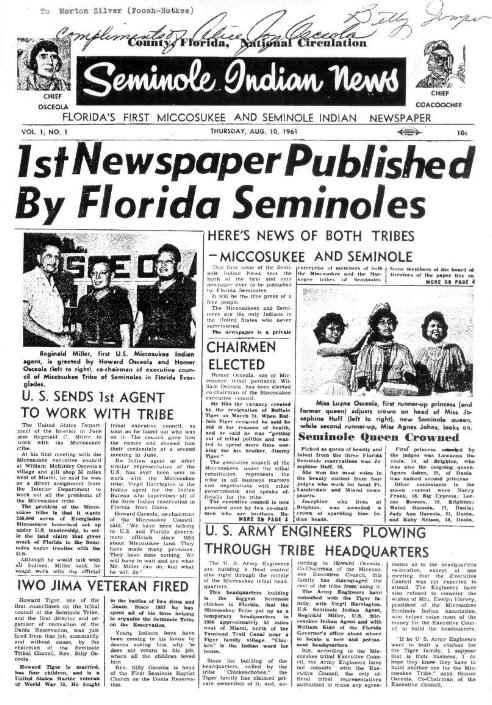 Copyright 2014, Seminole Indian News, Inc. All rights reserved.